Stranglmartin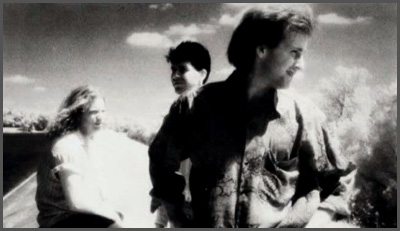 BIO
Formed in 1989 by guitarist David Butler, bassist Bill Bruening, and drummer Martin Shearer, Stranglmartin was signed with Dallas, TX based Dragon Street Records within weeks after releasing their first demo-tape.
Stranglmartin released its 1st self-titled album with Dragon Street Records in late 1989. The record was critically acclaimed and rated as one of the top 10 records of the year by the Gavin Report. The record charted on over 200 radio stations and spent 21 weeks on the CMJ weekly radio polls. The bands frustration with record distribution problems and belief that the record lacked the raw energy that defined the group ultimately led to Stranglmartin and Dragon Street parting ways.
Stranglmarting recorded "What's Your Problem? - Live at the Wrocklage" in 1991. The recordings (raw/energetic) were utilized by Dragon Street Records primarily for marketing. The 1st album was re-released in Europe by Musidisc Records.
Stranglmartin toured extensively across the US and Europe promoting their records. Stranlgmartin released "Wiregrass" in 1993 with Wrocklage Records. The release was also critically acclaimed, but did not receive the promotion nor radio play that the first record had. Following the "Wiregrass" release, bassist Bruening departed and was replaced by Chad Hurley.
The band released their final album "For the Sake of Argument" with SafeHouse Records in 1995 and later disbanded ending the Stranglmartin era.