Squatweiler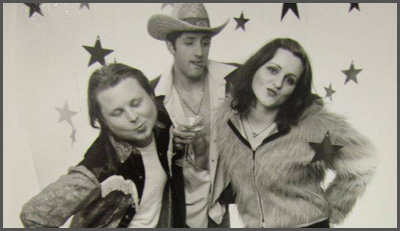 BIO
Squatweiler was born in Winston-Salem, NC behind a barbecue restaurant in a dilapidated house overrun with cats. From this location, the band pioneered their own label, released the first two groundbreaking Squatweiler records, and established their D.I.Y. dedication to spreading their signature revolution rock across the USA. Through tireless touring and self-financed promotion, the band gained a legion of fans and radiant critical acclaim.
In 1997, Squatweiler signed to spinART Records in NYC, choosing to forego major label offers in order to further embrace their idiosyncratic sound in a nurturing atmosphere of artistic freedom. In November of 1999, Squatweiler relocated to Washington DC, secured a new, amazing drummer and turned up the intensity of their focus one more notch.
After 10 years of valiant effort, sweat and tears, the band broke up in 2001 before releasing the demos know posthumously as "My Number One" (available on iTunes and Amazon).