RompeCabeza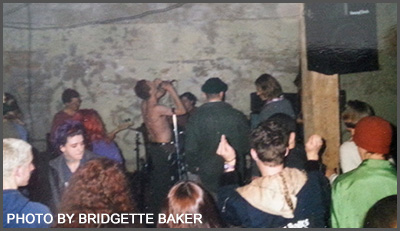 BIO
Rompecabeza existed 1996-99, Winston-Salem NC. 
Micheal Thomas Jackson, Joel Lambdin, Brian Osborne, Speight Rhue.
Rompecabeza is was consisted of immersed in assaulted by influenza all things considered: what is important is who they pilfered from.  The Butthole Surfers, The Ramones, Ruins, Jesus Lizard, Sun Ra, The Dicks, Flaming Lips, Spool Ensemble, Jane's Addiction, The Stooges, Bell Brothers, Peter Brotzmann, Beatles, Chrome, Phil Collins, US Maple, Minutemen, Derrick Baily, Black Sabbath, Miles Davis, Swans, Pavement, Anthony Braxton, Six Finger Satellite, David Bowie, William S Burroughs, Prince, Terry Riley, Scrath Acid, The Naked Angles, Han Bennink, Melt Bannana, Pixies, Squatweiler, Shellac, Shorty, Slint, Captain Beefheart, Uzeda, John Coltrane, Man or Astro Man, Rapeman, also digging Melvins, Beck, Tool, Buzzoven, Stevie Wonder, P-Funk, Soundgarden, Neurosis, Alban Berg, Steve Reich, Johannes Brahms, Sergei Prokofiev, Györgi Ligeti, Morton Feldman, John Cage, Thee Hydrogen Terrors, Bela Bartók, Igor Stravinsky, Clutch, Arvo Pärt, Maurice Ravel.
Mom and Dad and most important who they chose to ignore.
They played their last gig in August 1998.
There is proof.
COOLIDGE Releases